Weddings by Fusion have been working very hard behind the scenes to bring you our brand new website of all our wedding services.
https://www.weddingsbyfusion.ie/services/
In addition to having our facebook and instagram pages, we felt it was very important for our customers to see all of our services in one place, so we decided it was time to create a website. The first thing- and probably most importantly- on the list to do was to find a suitable name for this website that conveyed exactly what we provided in just a couple of words.
Not an easy task I can tell you!
There were a lot of meetings, lots of tea drank and biscuits ate with numerous suggestions thrown in the hat. After (1 or 2) heated debates, a few arguments and plenty of discussion,
https://www.weddingsbyfusion.ie was born!!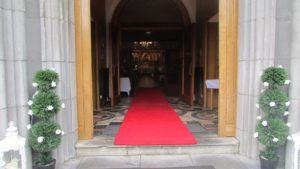 On our website you can:
Check out all the wedding services we have to offer
 Enquire about price and availability for your date
 Look through our gallery of recent events we've covered
 Contact us easily through our Call Us button
 Book our services by paying a deposit to secure your date
 Pay a deposit quick and easily with our quick pay page
Spread out the cost by paying off installments on your balance
We are so honored to be part of each and every bride and grooms big day and we look forward to being a part of even more couples weddings in the future.
Thanks for reading.
Lisa x
https://www.weddingsbyfusion.ie/wp-content/uploads/2020/04/GooglePlusCoverPhoto-300x169.png
0
0
weddingsbyfusion_11si2z
https://www.weddingsbyfusion.ie/wp-content/uploads/2020/04/GooglePlusCoverPhoto-300x169.png
weddingsbyfusion_11si2z
2017-03-20 14:02:27
2017-10-09 10:04:27
New Website Launched